Radio Christmas Studios in Central America are now live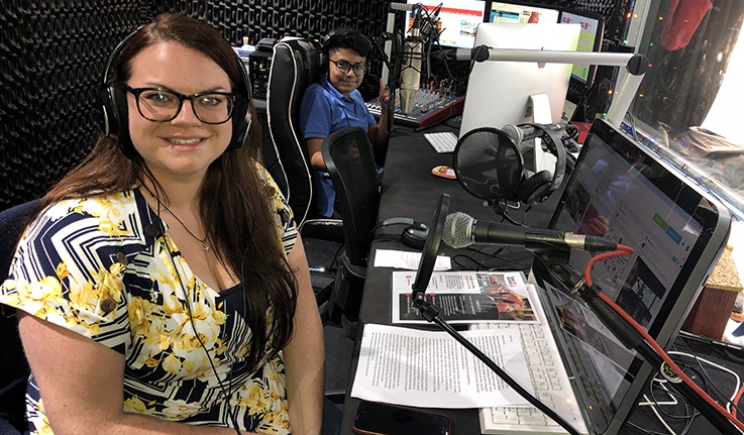 The 12 Days of Christmas broadcasts started on Friday 12th December and will run through till Christmas Eve when our programming will return to the non-stop Christmas feed.
What has been exciting has been the involvement of the children who have benefitted from the funds raised on Radio Christmas last year. For example the 12-year-old boy who producing the show (blue t-shirt) benefits from the Street Kids Direct mentoing programme, to keep him off the streets and to stay in school and make positive life choices. Funds have been used to help pay for his school, his school books and uniform. He and 50 other children in Guatemala can attend the mentoring centre everyday thanks to the funds raised on Radio Christmas.
Thanks to your support real lives are being impacted.