Marcos starts working in the new Protection Home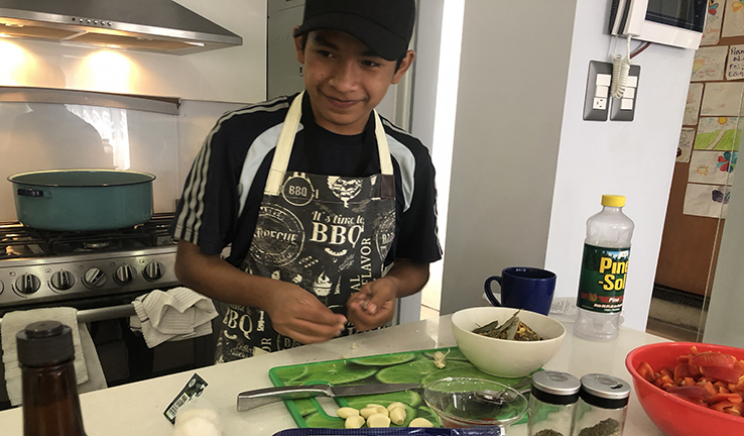 We are very excite to annonce that 15-year-old Marcos has started working part-time at the SKDGuatemala Protection Home in Guatemala City.
Marcos has been supported by Street Kids Direct since he was about 9 years of age and was working long hours on the rubbish dump. The charity grew increasingly concerned for him, his brother and mother when last year they were in a very depressing place. Marcos´ mum does not earn much from working on the rubbish dump and this led to all manner of struggles and to them living in the corner of a garage. When Duncan visited the family in November last year Marcos could not talk, he would just lay his head in his lap and cry. It was a very sad situation.
Thanks to Street Kids Direct supporters from Tunbridge Wells in the UK, alternative accommodation was provided for them (SEE VIDEO) and their new life started there. Marcos continues to study from home and is now working part-time in the SKDGuatemala Protection Home in Guatemala City as a cook and cleaner. His passion for cooking is clear and we hope will lead him in the New Year to a cooking course.
A video of his story will be released on Radio Christmas during December.