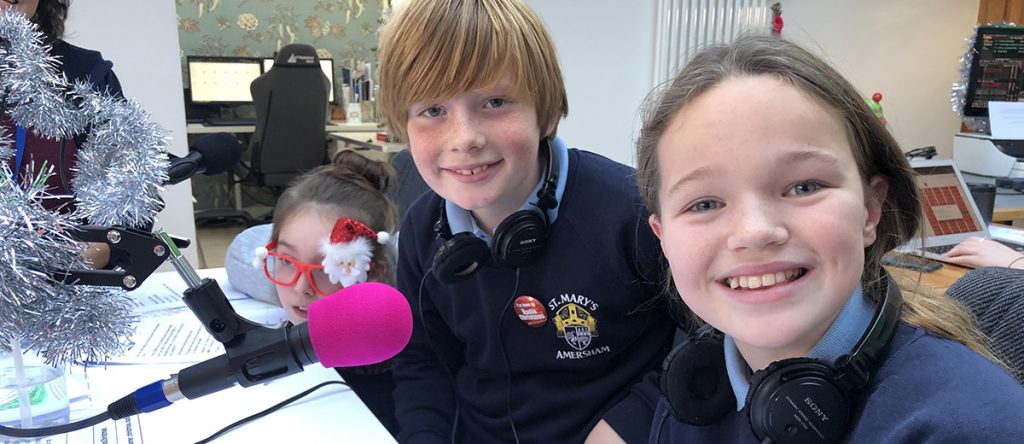 Radio Christmas CIC is committed to working in partnership with our local community in The Chilterns, Buckinghamshire. The station runs live programmes from the UK in December each year and, as such, recruits a large number of local volunteers to help with the station´s operations and broadcasts.
Many of the volunteers are children and young people and we are committed to ensuring their wellbeing and safety as well as seeking to develop in them the love for radio and the various skills needed to run the station and to communicate effectively on the radio.
The Radio Christmas team have many years experience in helping to develop the technical skills young people need to run a radio station as well as significantly boosting their confidence through their participation with radio broadcasts. This could include reading of the news, dealing with online enquiries or being a radio presenter.
We are pleased that some of our young volunteers have gone into full-time radio professions and one who became a national TV programme director.
Our commitment to young people in our local community has been recognised by the support we have received from the local town and County Councils as well as seeing some of our volunteers receiving Citizen of the Year awards for their service on Radio Christmas.