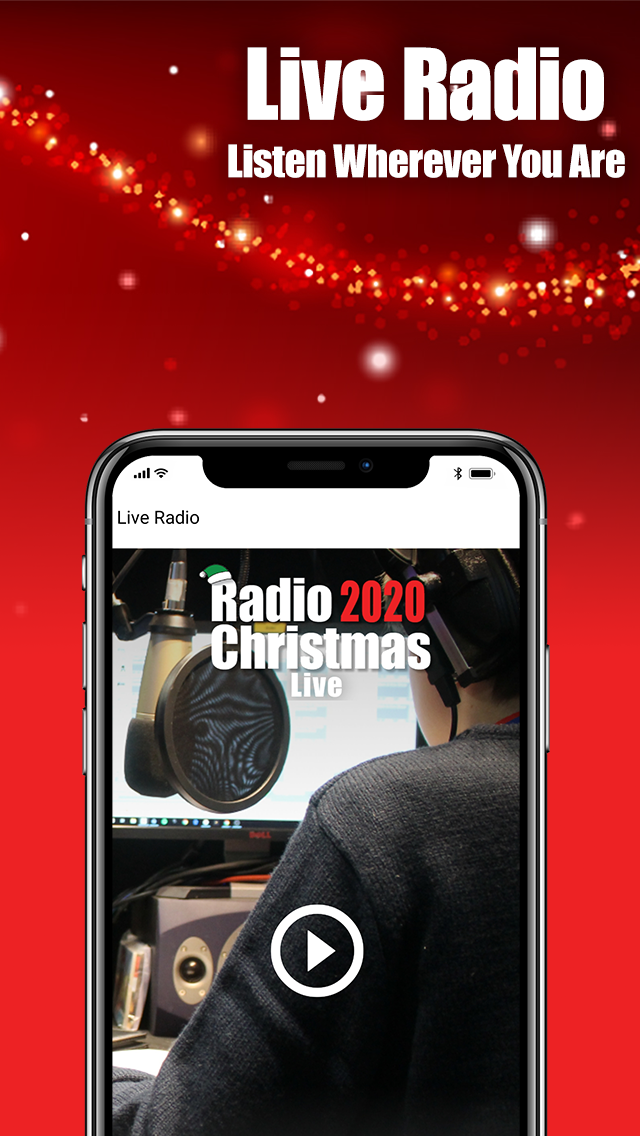 Thank you for listening to Radio Christmas and for joining us during this festive season. We hope you love the variety of shows that we bring to you and we wish you a very happy Christmas.
We would also like to thank you for your kind donations, as we are here to raise money to give street kids in Central America a happier Christmas and future. 100% of your gift will go directly to the projects we support around the world, so thank you for helping us to make a difference.
LISTEN ON YOUR MOBILE
You can take Radio Christmas with you wherever you go with our new mobile apps available on App Store (iOS) and Google Play (Android).
Once you have downloaded the Radio Christmas app on your phone you will be able to enjoy all aspects of our station such as the radio, playlists, and podcasts all-year-round.
We also ask that if you are enjoying our app that you rate us on your app store.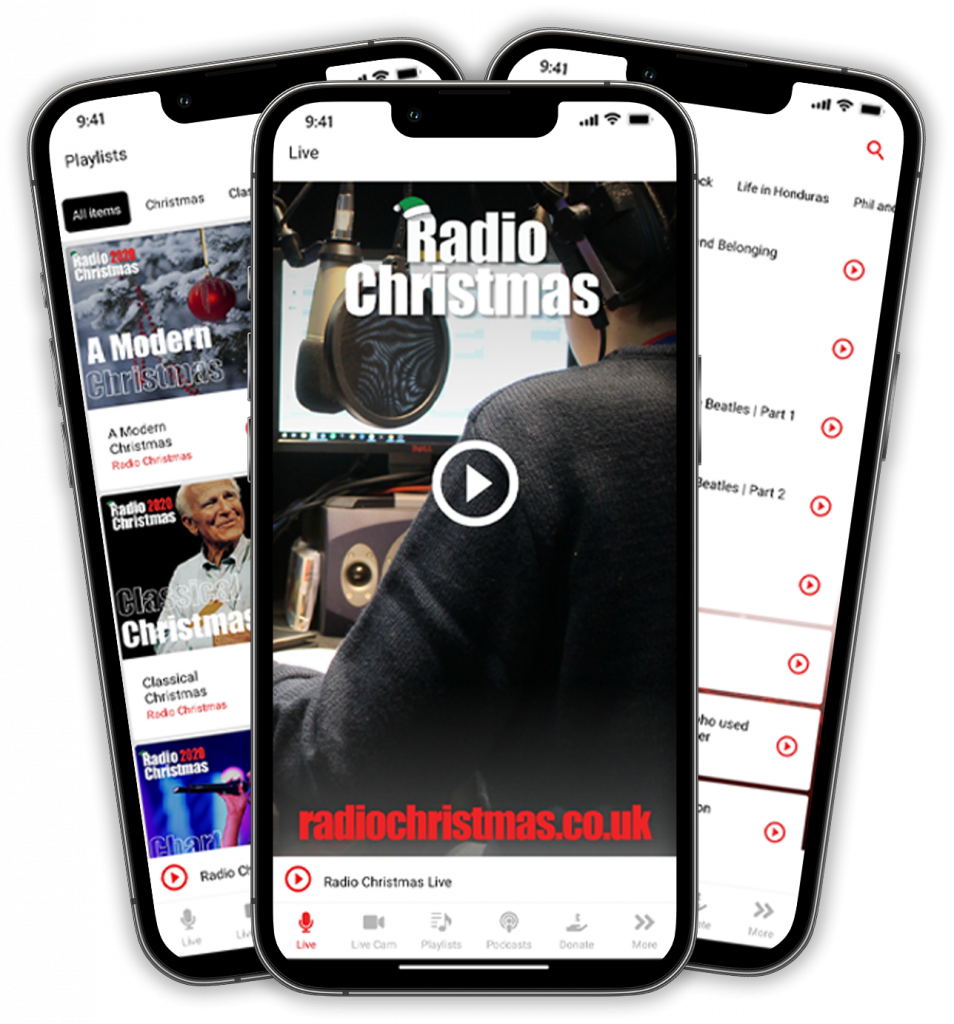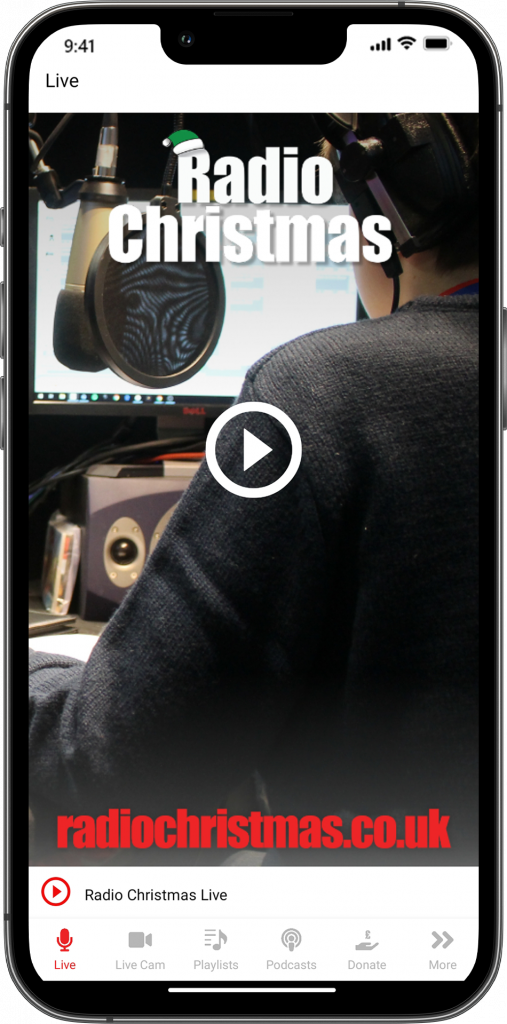 LISTEN ONLINE
Listening to Radio Christmas online is the preferred choice for many people around the world.
Our Radio Christmas LIVE broadcast begins on 1st December and runs through to Christmas Eve 2023 and will come from our Amersham studio this year. You can select the LIVE feed from our website, app and from your smart device.
If you love Christmas throughout the year, then our main station will bring you a variety of shows and music for you to enjoy during the year.
A massive thank you for listening and we hope you enjoy Radio Christmas.
LISTEN VIA YOUR SMART SPEAKER
If you have an Amazon Alexa device in your home, you can ask "Alexa, play Radio Christmas" for the all-year-round station or "Alexa, play Radio Christmas Live" to listen to our live broadcast from Amersham. If you have not yet setup your device with the Radio Christmas skill, we have an easy step-by-step guide as to how to do this.
Google smart devices can play Radio Christmas, just ask for your device to "play Radio Christmas on Tunein radio". This will only play the all-year-round feed, not the live shows as Google closed off new radio feeds in June 2023.
LISTEN ON FACEBOOK
There is a Player installed on the Radio Christmas and Street Kids Direct Facebook pages.
The player is for the LIVE stream only and can be found on the left-hand side of the page at the bottom of the menu, entitled 'Radio Player' and will go live on the 1st December 2023.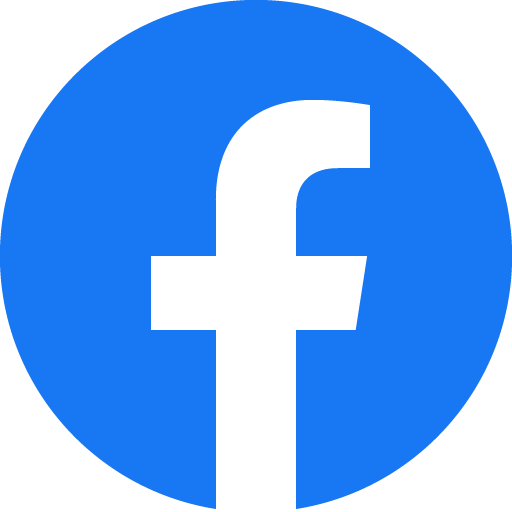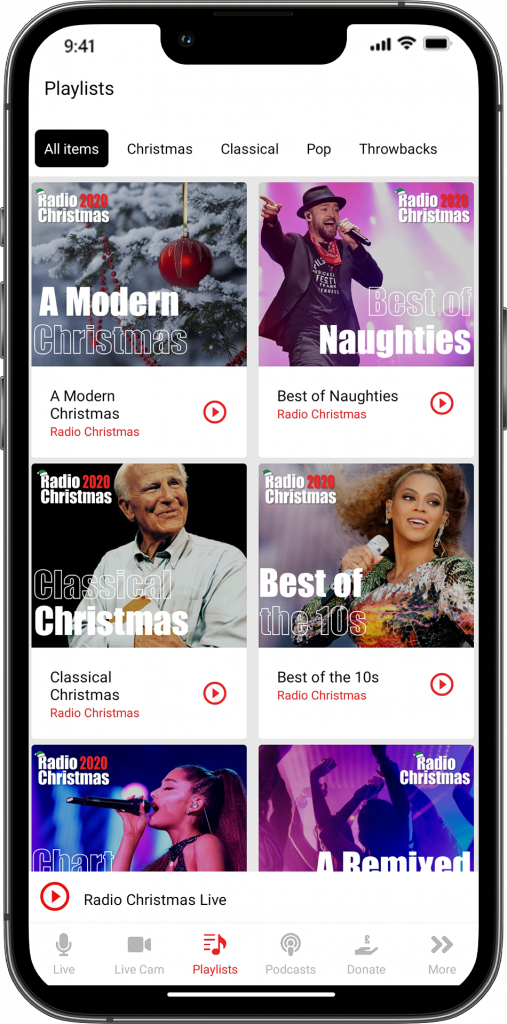 PLAYLISTS
The rest of our streams are available as 'playlists' and are exclusive to the mobile app. They have been curated by the music experts at Radio Christmas and WeDJ4U.
The playlists include the very best selection of music to match any mood; from Classical Christmas music from the likes of the Blossom Street Singers and The Kings College Choir, to Hot Hit Pop music from the likes of Drake and Ariana Grande.
Download the app today to find out more!