Listen to us on your smart device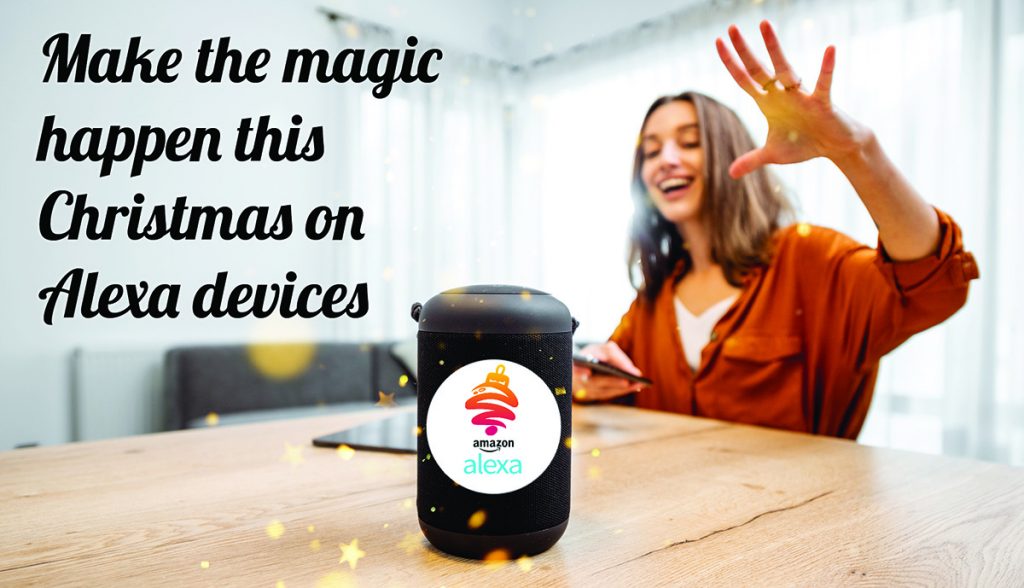 Listening to Radio Christmas on your Alexa devices is easy, but you first need to teach your device the skill to listen to us. Just follow these instructions and then you can just say "Alexa, play Radio Christmas" or "Alexa, play Radio Christmas live" and you will hear us through your device.
STEP ONE: Open your Alexa app on your phone and click on "More" on the bottom right. This will open a new screen and from here you click on "Skills & Games".
STEP TWO: In the search bar type in "Radio Christmas" and then scroll down to select Radio Christmas from the list of stations. Please look for our logo as shown above or below.
STEP THREE: Click on LAUNCH and then your device will learn the skill so that when you ask for Radio Christmas that is what it will play. You will need to do the same for "Play Radio Christmas Live" and then you can enjoy both of our stations.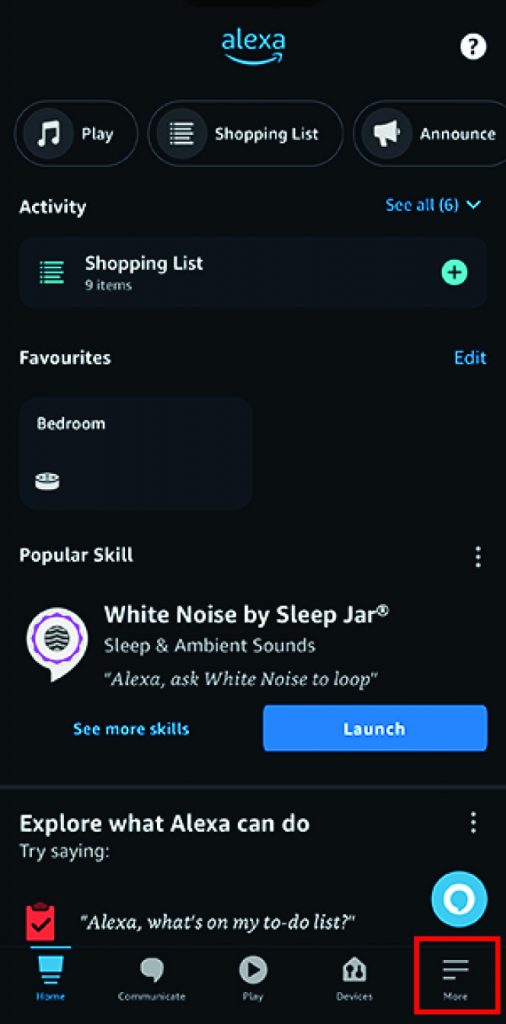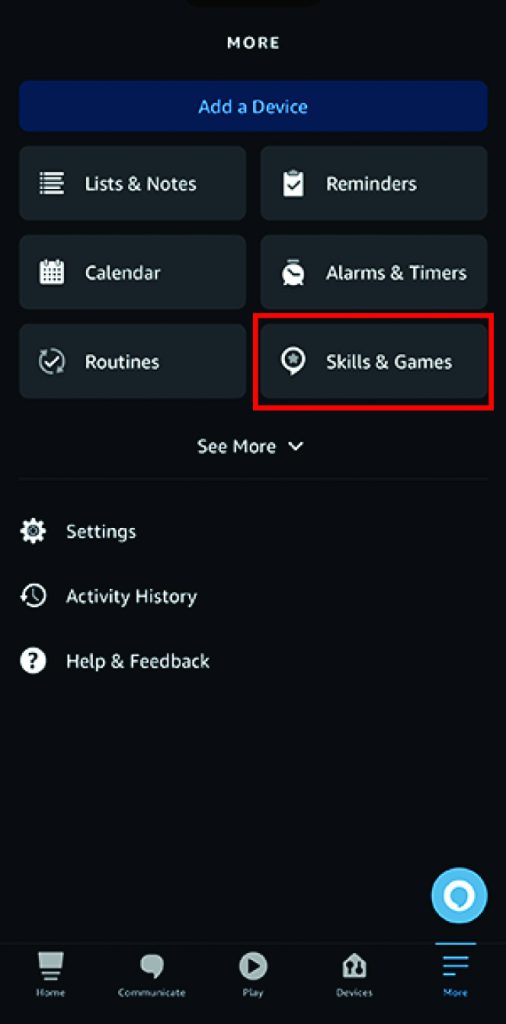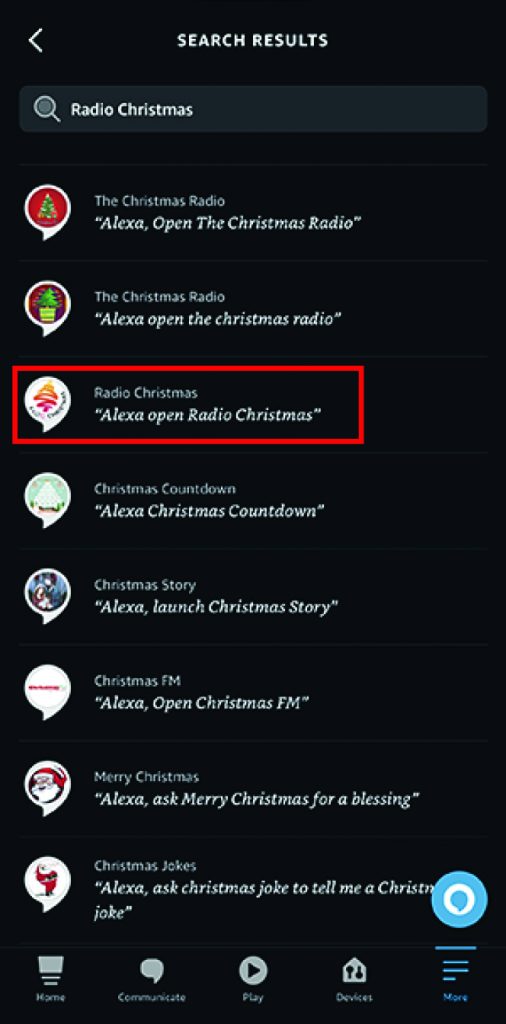 There are direct links available on the Amazon website to our skills if you would prefer this.