This Christmas we have created Christmas Gift Vouchers to gift your loved ones this year! You could help change the lives of those we support in Guatemala and Honduras by gifting a voucher to your family.
How it works:
Choose your gift card amount and donate the amount to Radio Christmas using the Donate Button.
You can then download your gift card and either print it or send via email to your loved ones!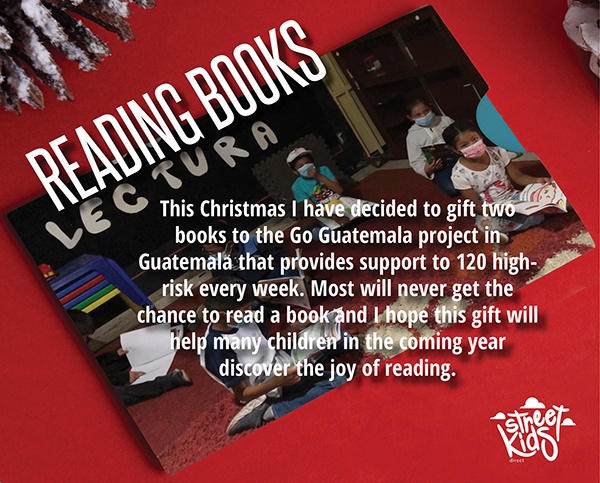 £5 Gift Card:
Provides the Go Guatemala project with two reading books for young children. The project works with 120 children every week and all come from high-risk situations and many cannot read or write. Your gift will enable Go Guatemala to buy two books and help the young children discover the joy of reading.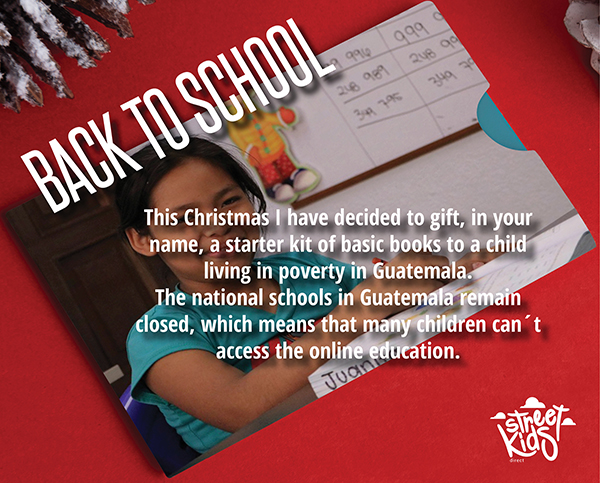 £10 Gift Card:
Buys the basic books that a child needs in order to start school. The charity continues to homeschool the 75 high-risk children in their programme and this gift will help a child get started with their school year in 2022.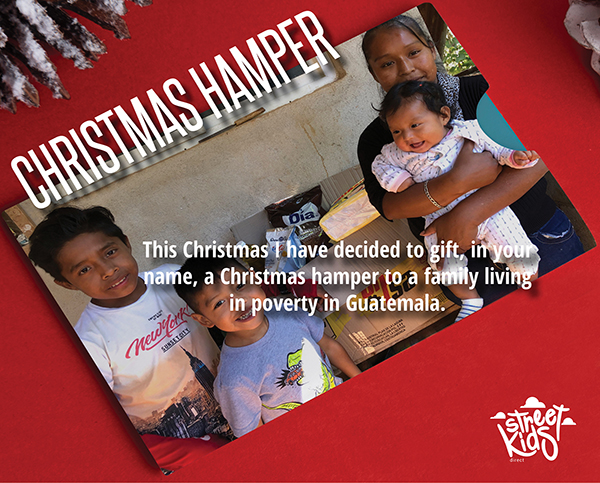 £20 Gift Card:
Gift a family in poverty with a Christmas hamper. Your gift will provide a family at-risk in Guatemala with a box of basic food supplies for the Christmas season.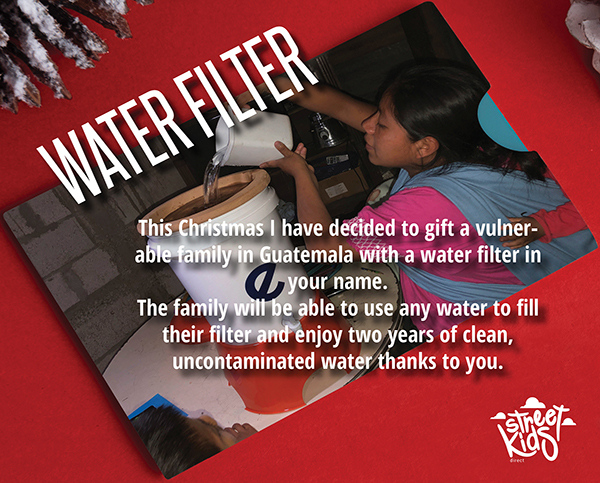 £25 Gift Voucher:
Provides a vulnerable family with a water filter for their home. Many children suffer from parasites and other diseases that result from drinking contaminated water. The filter provides a family with no running water a constant supply of clean water for two years.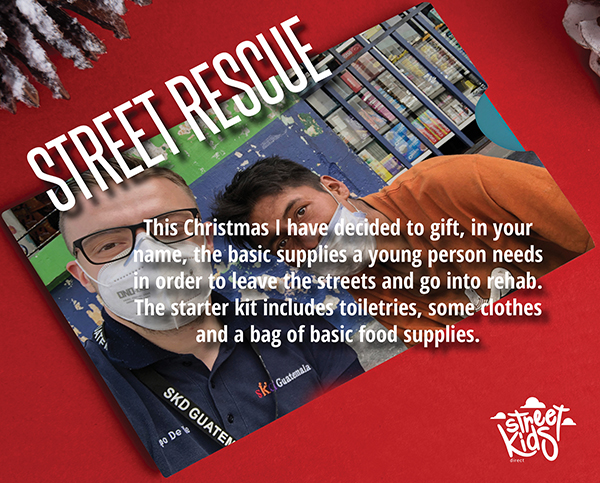 £50 Gift Voucher:
Your gift will enable the street team in Guatemala to provide the basic supplies a young person needs who is leaving the streets and pay for their first month's stay in a rehabilitation centre.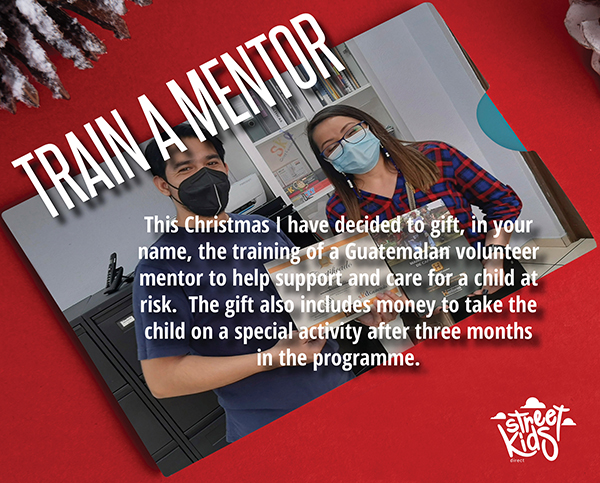 £75 Gift Voucher:
This gift will provide a mentor with the starter kit that they need to mentor a vulnerable child. The gift will also cover the costs of training a new mentor and the first three months of costs incurred when mentoring a child and will enable the mentor to take the child on a special activity after the initial three months to reward positive life choices and good behaviour.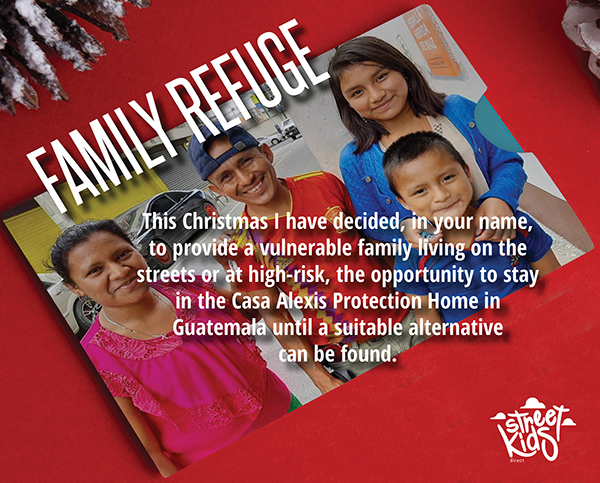 £100 Gift Voucher:
When a family needs short term accommodation or are in need of a refuge for a week or two, our protection home in Guatemala City can provide that. Your gift will pay for all the costs of their stay in the home for two weeks.