Creating your own wrapping paper is a really great way of personalising your Christmas presents to your loved ones. Starting with brown paper as a base gives you many different ways you can design it, and it also reduces the amount of plastic you use at Christmas. Conventional shop-bought wrapping paper is usually has a plastic film on it and cannot be recycled, so this is a great way to make it a little more eco too!
Kid Friendly Way:
Use half a potato to create a stamp by carving in a shape and dip in either paint or ink and get the kids to print it onto to the paper to create a pattern!
Use a cookie cutter dipped into some paint or ink and print onto the paper.
Use the rubber-end of a pencil dipped into ink or paint to create a pattern.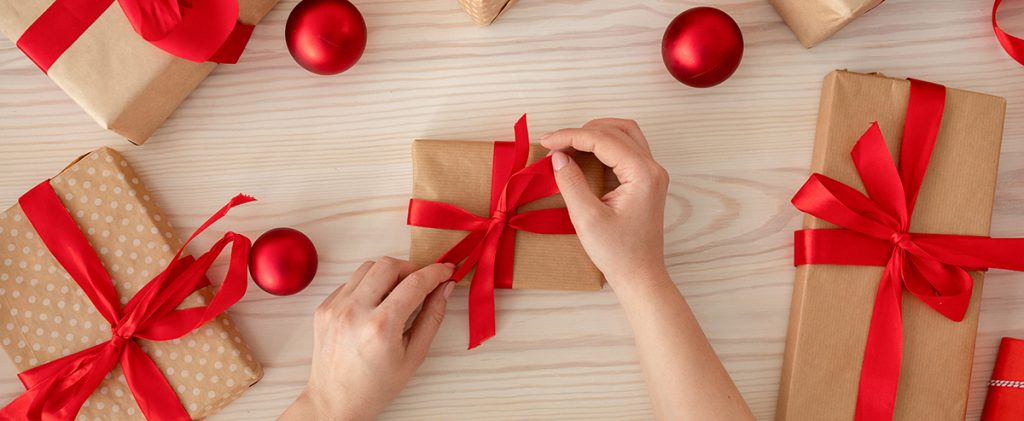 Other ways to decorate brown paper:
A dry paint brush dipped into a little paint will create a lovely brush stroke effect (below).
A white gel pen works well and you can creative in how you use it, maybe draw some stars or beautiful patterns, a snow scene or use a stencil to create a snowfall effect star (below)
Maybe you are great at calligraphy and could use it to write some Christmas phrases on the paper. This is more time intensive but you can tailor it to the time you have.
Using foliage or dried fruits on brown paper with ribbon is a wonderful way to wrap gifts! You can visit our blog on how to dry fruit here.