The challenges of being a girl in Guatemala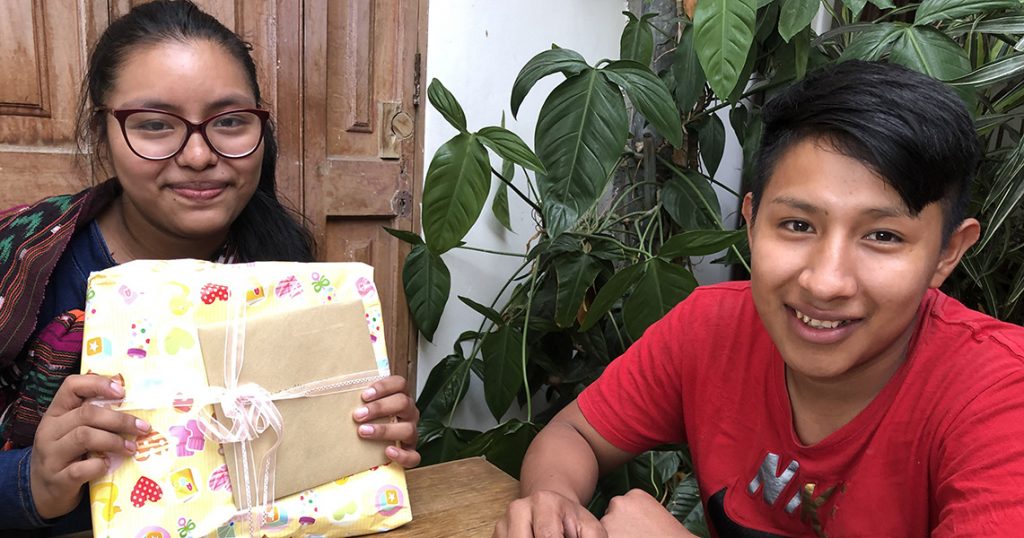 Cyndi Lauper wrote the song ´Girls just want to have fun´ in 1983 and it was seen as a protest song about girls being restricted from enjoying themselves. The lyrics "My mother says, "When you gonna live your life right?", Oh momma dear, we´re not the fortunate ones." explains a lot about the girls I have been working with recently and how they feel trapped in roles they never thought they would have at their age, when all the time what they really wanted was just to have fun and enjoy being a kid. For them, they are not the fortunate ones.
Half of all Guatemalan girls have had a child before the age of 19 and a fifth have had two children before they turn 18. Guatemala ranks 3rd globally in the killing of women and girls and the discrimination and violence continues to highlight the desperate situation in which many girls, particularly indigenous girls, find themselves every day.
Although I mentor boys I really enjoy working with girls and love the way that girls open up to each other and are able to communicate on a much deeper level and more quickly than boys. It is always so much fun seeing how many of the girls in our mentoring programme have grown into the most beautiful young women and now have dreams they never thought would be possible.
Today I have been visiting some of the girls in the programme and trying to encourage them to keep studying as today was the "entrega de notas", the day when they get their school results. More about the results in another blog, but for now I just wanted to tell you about three girls who have inspired me this week. Your support makes the difference and I can tell you that their lives are being impacted by your giving and prayers.
I have just got home from seeing Damaris, who is now a mum. It was a divine appointment really as I look back on how beautifully it all worked out. Only this morning her boyfriend read my message about me wanting to see them both and had contacted Damaris and arranged for me to meet them in the early afternoon.
On arriving at the home where her parents and siblings continue to live, I not only found Damaris and her boyfriend Alexander there, but the mum, the dad and her siblings. It was a very funny and special time indeed as three of the children had received their school results and they were quite outstanding. We then headed off to a coffee shop that was not that far from La Terminal as it gave them the physical space to distance themselves from La Terminal and gave me the chance to help them focus on their new baby and the plans they have for her.
Being parents at 16 can´t be easy and the shame that came with it was just as hard for an indigenous family as it would be for any in the world. Despite 40% of indigenous girls being married by the age of 18, there are strict customs in that culture about having children after marriage and not before. Damaris and Alexander made a mistake – we all can see that and none of us are able to throw the first stone and accuse. Life happens, it´s not perfect and we know they are repentant and now wanting to get married and do the right thing.
But spending time listening to Damaris today talk about how she feels about going back to school was not easy. She feels shame and feels that everyone will judge her. To be honest some might, but most, I know, will be understanding and supportive. The dreams she had two years ago about university seem like a distant dream to her now. However, I could see that the conversation today opened her mind again and reignited those dreams and desires and, glancing at Alexander before she answered, she shed a tear and said that she would love to see if she could study at home in the New Year and start her secondary education. I am hopeful that despite the unexpected arrival of a baby the young couple can now begin to believe in forgiveness and new starts.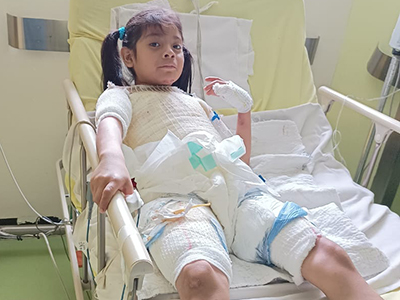 I have to move on and tell you about two girls that were heavy on my mind on Sunday. The first is Samantha, who was fighting for her life last week when she was rushed into hospital after suffering second degree burns over a large part of her body. At one point it was touch and go, but the hospital worked hard with their limited resources to keep her alive and bring some relief to her burned body.
A few days before we received a message on the group chat about Samantha, she and her siblings were enjoying their holiday club activities with us in the mentoring centre. However, like many girls her age, she is left alone one evening to care for younger children while her parents are out working or shopping. It seems like her dress caught fire on a cooking stove and, being young, she panicked and quickly the fire spread and began to burn her body. Her screams called attention to neighbours who came to help, but by then a lot of damage had been done.
I have seen so many children with severe burns over the years, mainly due to being left alone with cooking fires or from pulling boiling hot water on themselves from open fires in the home. It is tragic and we do all we can to teach families how to stay safe at home.
Thankfully Samantha will recover, but there will be many months of specialist surgery needed before she can live a more normal life again. Sadly the scars will last a lifetime.
It was not easy receiving the news about Samantha but, on the same day, I met up with Elida. Elida is 8 and lives in a developing slum on the outskirts of Guatemala City with her mum, dad and 5 siblings. Elida has grown up in desperate poverty and is now at risk from a local gang and men in the community who have already visited the father to ask to sleep with her 15-year-old sister.
Despite the many things that Elida has to deal with she is also now having to be a mum to her two and sometimes three younger siblings. She feels free when she is with us and loved having her schooling in our mentoring centre over this year and her dream is to be a gymnast. She has no idea how to become one, but says she has seen it on TV and would love to do that one day.
In the meantime she has to care for her younger siblings as her parents work long hours 7 days a week in order to survive. Her mum is now pregnant again and she knows she will soon be looking after 4 siblings under the age of 5. It´s a huge responsibility for an 8-year-old and I can see the burden on her little shoulders.
Many girls in her community have taken to the streets or have become pregnant before their 14th birthday in the hope that the boyfriend will take her away and look after her. Yes she feels trapped but does not yet have the capacity to express this and almost certainly does not feel one of the "fortunate ones". We can only be there as much as we can, provide her with a great mentor and offer her the support she needs to grow in resilience and learn how to cope with the responsibility.
Another girl who just wants to have fun but sadly, like most we work with, has no option but to grow into an adult from an early age.