We know, this is a hotly debated topic in a lot of households around Christmas! But whether you think Yorkshire's belong on THE christmas dinner or should be reserved for your bog standard roast, here is a great (tried and tested) Yorkshire Pudding recipe that you'll love regardless of when!
(Makes around 8 large Yorkshires but can be split to make more, smaller ones!)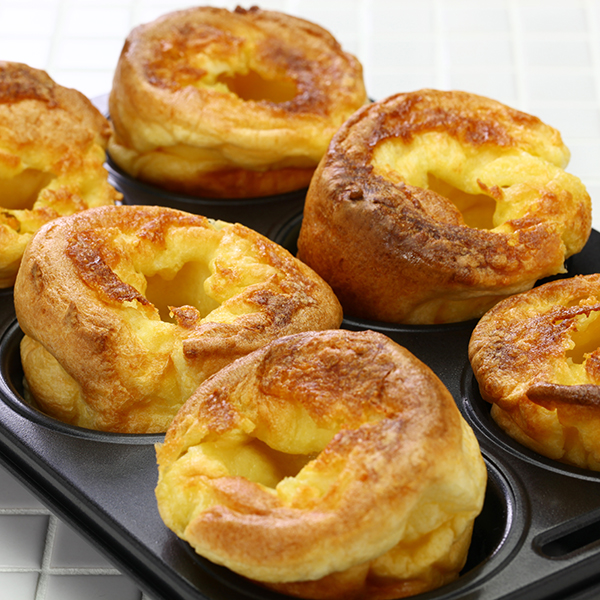 Ingredients:
140g Plain Flour
4 eggs
200ml milk
Salt and Pepper
Sunflower Oil
Method:
Heat your oven to 210c
Place sunflower oil in the bottom of each tin-hole so that it just covers the bottom and heat in oven.
Place your flour into the bowl and mix 4 eggs into it.
Gradually add your milk bit by bit as you mix with a whisk gently.
Beat mixture until its no longer lumpy.
Season with salt and pepper.
Remove your tray with heated oil and pour your mixture into the holes evenly.
Put in the oven for 20-25mins or until nicely browned.
Enjoy!