Chocolate Rice Crispy 'Christmas Puddings'
These are a really fun little christmas sweet-treat and are easy to make but look great! This would be a great activity to do with kids or to make for a Christmas Party table-pleaser!
Ingredients Option 1:
100g rice pops
180g marshmallows
50g butter
200g milk chocolate (broken into pieces)
100g white chocolate
Holly leaf decorations or ready made icing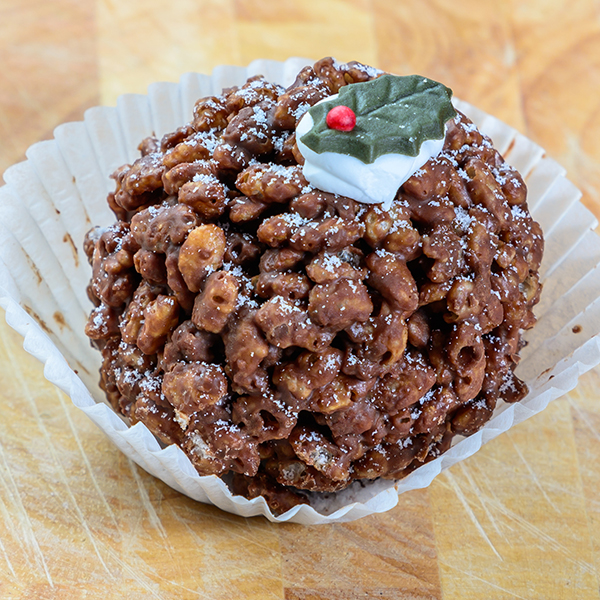 Ingredients Option 2:
50g rice pops
30g raisins (chopped)
50g butter
100g milk chocolate
2tbsp crunchy peanut butter
30g mini marshmallows
80g white chocolate
Holly Leaf Decorations or ready made icing
Method:
Melt the butter and milk chocolate in a pan. (If using ingredients option 2, add the peanut butter too)
Add the marshmallows into the pan and stir until they melt.
Place the ricepops in a mixing bowl (and mix in raisins if using).
Take the chocolate mix off the heat and mix into the rice pops.
When its cool enough to handle, take aprox a tablespoon amount and roll into a ball.
Leave on a baking tray to cool and when all rolled, place in fridge.
Whilst chilling, melt the white chocolate in the microwave or in a bowl over a pan of hot water.
When melted, take out your chocolate balls and pipe or spoon a little of white chocolate on the top.
Place your holly decoration on the top of each one and set in the fridge.
Enjoy!