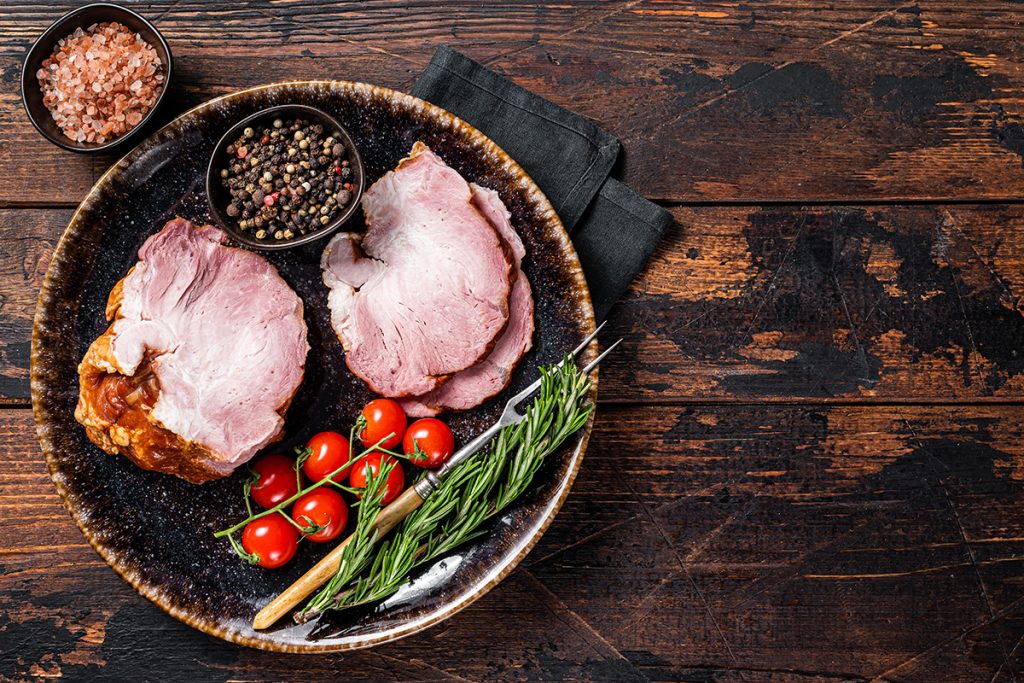 This idea comes recommended as an easy and tasty Christmas dinner main, and you may be surprised that it involves Coca-Cola. In Nigella's words, 'only those who have never tried it raise an eyebrow.' You can do this in a slow-cooker or a pan just adjust your timings accordingly!
Ingredients:
2kg mild-cure Gammon joint
1 onion (peeled and cut in half)
2 litres coca-cola
For the Glaze:
1 handful of cloves
1 heaped tablespoon black treacle
2 teaspoons english mustard powder
2 tablespoons demerara sugar
Method:
Put the Gammon in the pan (skin side down if you can), along with the onion and the 2 litres of coke.
Bring to the boil and then reduce to a simmer, put the lid on loosely and cook for 2 1/2 hours or time appropriate for your gammon-weight (approx. an hour per kilo).
Preheat your oven to 240C.
Remove the Gammon from the pot and lay in a roasting dish. Remove the skin leaving a layer of fat.
Score the fat so that you create large diamonds across it, and inside each diamond place a clove into the fat.
Then spread the treacle over the Gammon.
In a small bowl mix your sugar and mustard powder, and then pat on the top of the treacle.
Cook in the oven for 10-15 minutes or until the top goes bubbly.
Serve and enjoy!
Recipe by Nigella