Cardboard Reindeers or Elves
This is a great way to use up those toilet roll centres and cardboard boxes that are kicking around your home, and it's great for kids from a few years old up to the teens! You could also use kitchen-roll centres if needed.
What you will need:
Cardboard Toilet Roll Centre
Sheet of Cardboard (An old box will do!)
Permanent Marker
Scissors
Red Tissue paper (or other red alternative).
Glue
Take your cardboard and draw out two antlers- approximately [x] x [x] wide.
Cut out the antlers.
On the toilet roll centre, draw on two eyes, a mouth and nose.
Scrunch up some red tissue paper into a ball and stick it on the nose.
Now cut a slot on either side of the roll that you can slot your antlers into.
Slide your antlers in and use some glue (or tape) to secure in place.
For extra decoration, you can make a collar out of red ribbon.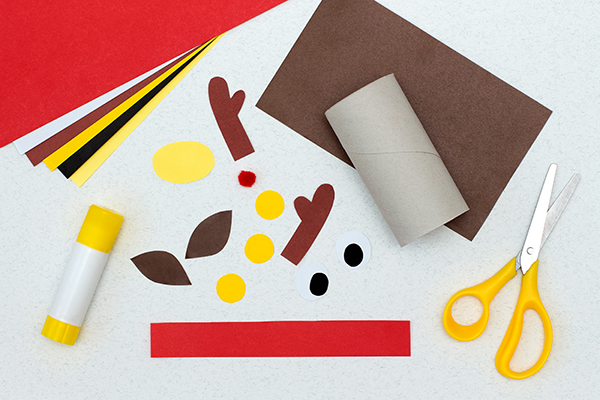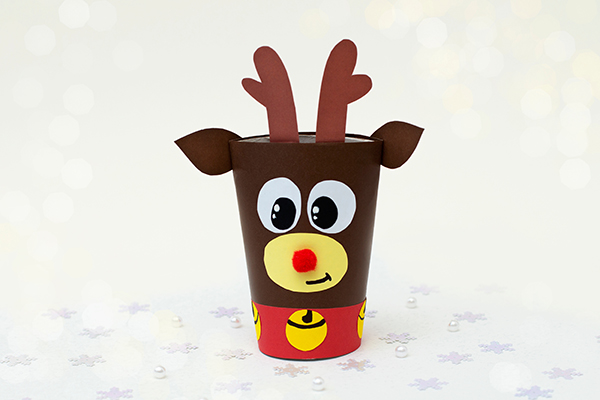 For the Elves:
Cardboard Toilet Roll Centre
Sheet of Thin Card/coloured or plain
Coloured pens or paints
Mini pom poms
Scissors
Glue
Tape
Optional- felt.
Cut your toilet roll centre at one end to create two pointy ears.
Now paint/colour your rolls to look like elves- just over half should be one colour for the elf suit and the other half their face. (See Image).
If you have felt, you can add a collar to the elf suit by cutting it into a strip of connected triangles. Glue this at the line between the face and suit.
With a separate piece of card, cut it out into a large circle.
Cut the circle in half and fold into a cone shape- glue shut.
Place the cone on top of the tube and glue or tape into place to create the hat.
Glue the pompom to the top of the hat and ta-da- your elf!