Homemade Christmas Crackers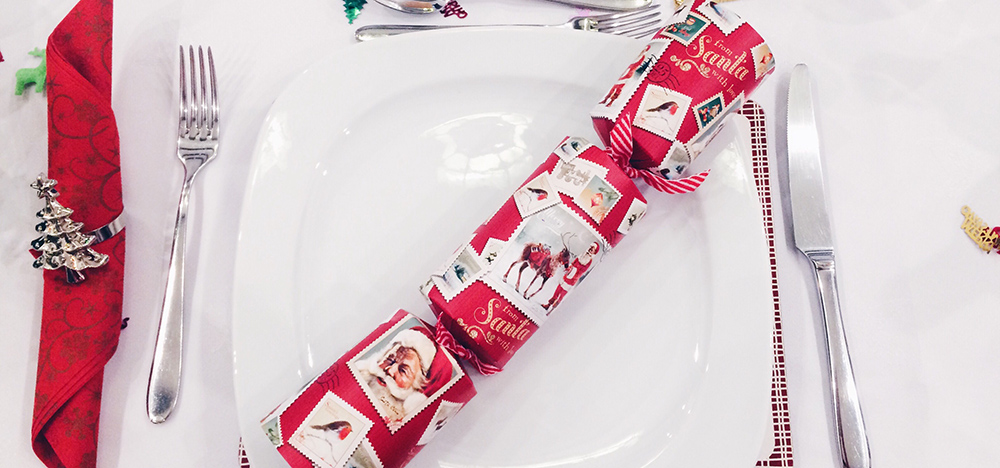 This is a great craft if you're wanting to personalise your Christmas Crackers or wanting to do some Christmas prep that gets the kids involved. Its also a great way of using up those old bits of wrapping paper in your draw and the middle of your kitchen/loo rolls!
What you will need:
Wrapping Paper
Cardboard tubes (Toilet roll insides or Kitchen roll tubes cut in half)
Pieces of paper (to write jokes or facts on!)
Cracker snaps (You can purchase them here on Amazon)
Paper Hats
Novelty Items or alternative- eg. sweets or gift!
Glue gun or stick
Scissors
Curling ribbon
Cut your wrapping paper so that they are in rectangles and are wide enough to wrap around the entire tube, and long enough so that there is at least 2 inches extra on either end of the tube.
Lay your wrapping paper flat and place the tube in the middle and the cracker snap length ways along the tube.
Glue down the cracker snap and tube by placing a small blob of glue in the middle.
Fold the wrapping paper so that the tube is enclosed in the paper and glue shut.
At one end of the roll, pinch the paper shut and tie your ribbon around it to close.
Then insert your jokes, hats and novelty items into the cracker.
Pinch the other end shut and tie with your ribbon.
Ta da! A home made cracker.
Here is a great video to guide you through the same process! Have a cracking christmas!…….