Christingle's are an orange wrapped in a red ribbon, a candle on top and decorated with dried fruits or sweets. They are a Christian tradition for many as it is a representation of the belief that Jesus is light of the world and bring hope to all. We show you how to make one and explain the symbolism behind the different parts!
What you need:
An orange
A red ribbon (long enough to wrap around the orange)
Sweets or dried fruit (Dollymix works well!)
Cocktail sticks
Small candle (Small enough to stick in the top of the orange)
How to make:
Wrap your red ribbon around the orange and secure in place so that it goes round it horizontally in the midde.
In the top of the orange, push your candle in (but don't light it yet!). You may need to make a small hole with a knife to make this part easier.
Then take 3 or 4 dried fruit or sweets and put a cocktail stick in each one. Then poke the cocktail sticks with the fruit/sweets on into the orange.
Light your candle.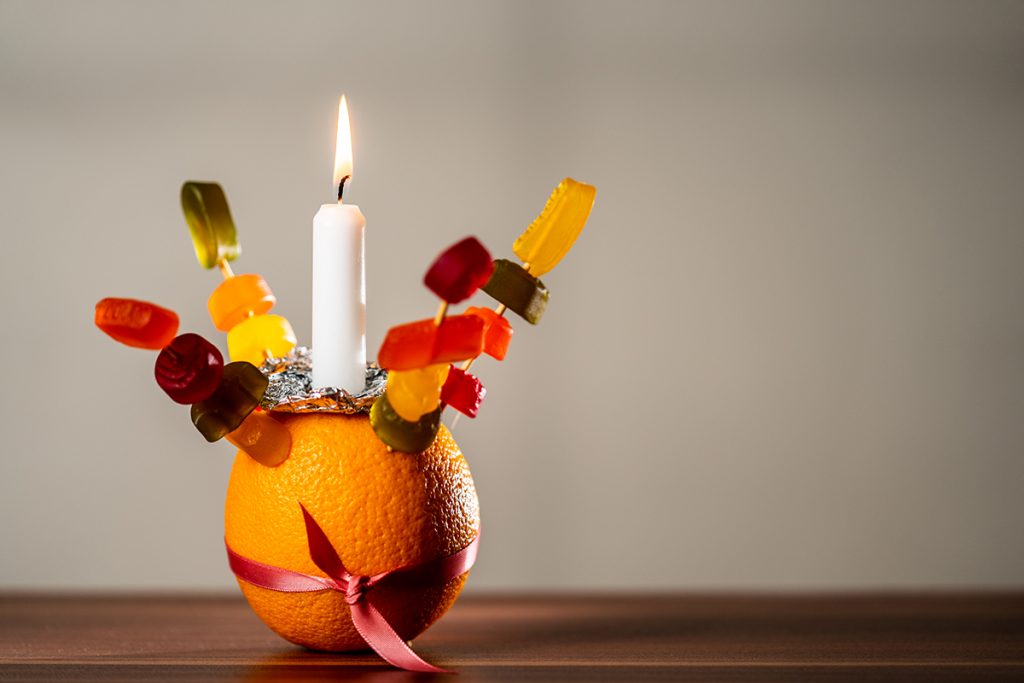 What each piece represents:
Orange– the world.
Sweets/dried fruit– Gods Creation.
Red Ribbon– the blood of Christ.
Lit Candle– Jesus light in the world and hope it brings.
Christingle's are often used in church services around Christmas, with the candles being lit to create a warm glow and to reflect on the light and hope of Jesus. Christingle's began in Marienborn, Germany, in 1747 when Bishop Johannes de Watteville used it as a simple way to illustrate this hope to the Moravian Church. (The Childrens Society)